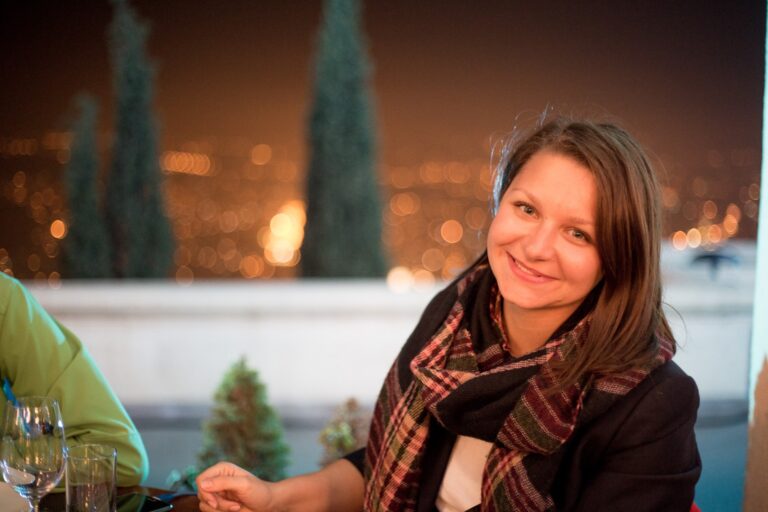 What can a man wish more than being free in the middle of the wild nature and surrounded by the most beautiful people on Earth?
Personally I am my own best friend and my worst enemy. For a long time now it is casual to have discussions on any topic, at any time, with myself. While discussing, me and my alter ego (aka P), we end up debating about freedom, limits, challenges, love, friendships, values and principles of life. Lately P kept on asking me which are my limits, how much can I get out of my comfort zone and if I am able to manage myself in sensitive and limiting situations. So… I started to think… do I actually have some limits I cannot overpass as a human being or are we meant to be autodidact and train ourselves to the next limit level without arriving to an end point? I am the kind of person who loves to learn by trying and doing. So I decided to combine something that I love and I have an expertise in, with something completely new that will challenge me to the point that I will just ask myself how did I ever think to take such a decision.
After getting a positive answer from the Adventure Diplomacy team in reference to my application for what was going to be the experience of my life, I went to the sports shop, bought a pair of hiking shoes, some merino socks, leggings and t-shirts, I ordered a 20 CHF backpack online, booked my flights and on the 15th of October I jumped on a plane to Tbilisi.
I have to mention that I left to this diplomatic expedition with no expectations! I had no clue how I will be, how I will feel; I just wanted to live in the present and be authentic. I am telling you: life with no expectations is not sad at all, it's the best you can get from everyone and everything! It was probably the first time I actually managed to not create all kind of scenarios in my head. I just had the fear I will hate myself for the decision to join the team and having the life of a mountain person with the minimum of supplies needed, with me.
Since I live in Zurich I met the Romanian and Moldavian team in our common stop from Istanbul. The hospitality they showed from the very first second I saw them was just the beginning of what was going to be though love we all received during our stay in the mountains. The adventure started for real when we landed during the night in Tbilisi and we started to negotiate with the so called taxi drivers to take us to the apartment we had rented. Why was is that interesting? Because we were 9 people with at least two huge pieces of luggage each and we were struggling to fit in a pretty small car; the driver was pushing the luggage in all the space he could find, trying to fit it all in, but it turned out to be mission impossible so we jumped to the next level – we took two cars. We were lucky to have our beloved Olesia and Valeriu who were masters of Russian language so that saved us when we reached the street of our apartment. No name, no number. Is our reservation actually real? Or someone tricked us so now we'll have to spend the night on the streets? Took us a while until we discovered the hidden entrance to our apartment, but that's the fun part in exploring new cities, especially during the night, when you are exhausted after a very long flight! We were so excited that our tiredness did not have the space in our group!
We were getting closer and closer to what life in the mountains was going to be. The next day, on the 16th we did the groceries shopping for the next week and left for the village of Kazbek. The view was amazing! I am deeply impressed by the colors of nature! The mountains are all so dark reddish and the forests so colorful. You can definitely feel the fall! We are at a rural house in an old family from the village. You can smell the fire heating the house…reminds me so much of my childhood spent at my grand-grandparents  in the countryside. Everyone took their task very seriously: cooking team prepares the dinner, technical team gives very clear and helpful instructions regarding the equipment and everyone is preparing the backpack for tomorrow's first meeting on what climbing is about. Well…getting to know what it's about for me because is a first; it was a series of firsts.
And here we are – 17th of October first hiking day, trial day – horrible! The pretty steep mountain from one point on is just killing me slowly! I get bored of just walking, hiking…same view, all was not looking so good for me; I am very warm and next second I feel like freezing! Blah! I know I can make it, but the (discomfort) I have is pretty annoying. Maybe I will just stay home tomorrow and leave the ones with experience to hike up to 3600m. But well… when you are a team, a family, you support each other: so thank you very much Tibi and Valeriu for distracting me from my quite negative thoughts and for giving me such good and positive energy! I got to understand during the first day how much a simple gest or word can mean for a person in circumstances like that. Indeed, sharing is caring!
This experience was by far the experience of my life! I lived it and felt it with every single pore of my body. I climbed up to 4200m in Kazbek mountains, I slept in a sleeping bag for the first time, I ate "chicken soup tea", I had my first toilette with a view (and what a view!!!), I got to know 8 different cultures and the most important I got to meet very open, different and complex people with amazing life stories. They offered me support, they shared their life, their experiences, their difficulties and happiness with me and they even shared their spoon and food with me! For almost 2 weeks I was completely disconnected from the polluted life of the city. I just enjoyed the freedom, the adventure, the people! I could be me without being judged or criticized. Everyone was one with nature, feeling it, breathing it, merging with it. We have all created a solid synergy between us, the mountains, the nature and our dreams!
During this expedition I discovered a new part of me, I pushed my limits, I started to better understand nature and why people love the mountains so much (I'm more like a summery, sea person), I started to appreciate more the simplicity and purity of life and I created a better and stronger connection with myself!
Be motivated, fight for your dreams and share your experiences, inspire people and let yourself get inspired! Be open, dare, challenge yourself! Surround yourself with beautiful people, be thankful for being blessed and take the best from all the worst! Create, live and feel your experiences.
Ana-Maria Cristina Manda (25) was one of the participants in the Black Sea Network Project. With master's studies in law & political science, security & diplomacy and international business law, Ana-Maria is currently a legal counsel in Zurich.  As a young leader with a high interest for international relations and political science, supported by a solid background in international law, she wants to be part of the change, having the willingness to continue her job and her involvement in developing and helping the countries from the Black Sea Region.